Servicing
If your Porsche requires a standard service, a general repair or maybe you're considering some performance upgrades. Then don't delay, simply get in touch with our friendly workshop team by calling 01865 331234 or you can email us at workshop@autofarm.co.uk
Storage
Autofarm offers a wide variety of tailored storage solutions. All vehicles are cleaned thoroughly before entering our secure facility and regularly maintained while on-site. For more detailed information, please call 01865 331234 or email storage@autofarm.co.uk today.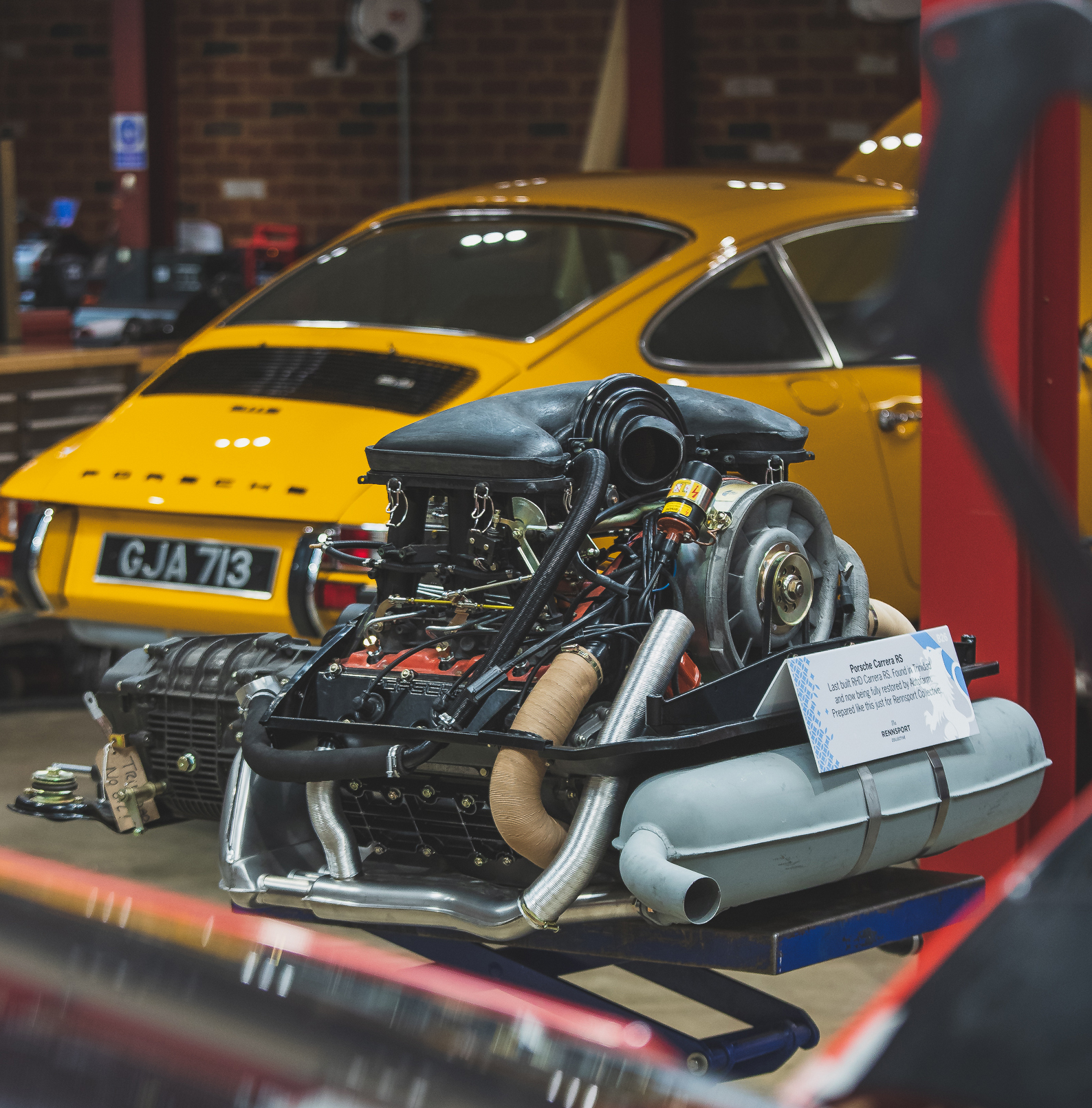 Engines & Transmissions
Since 1973 we've been helping clients build unique racing machines, rebuild their everyday Porsche engines & gearboxes as well as developing bespoke units for road/track use. Whether it's a one-off, a top-end build, worn gearbox synchros or anything else, we'll advise you on the most cost effective way forward. You can speak to our team by calling 01865 331234 or you can email them at engines@autofarm.co.uk
Special Projects
All our project builds are created by having a close working relationship with our clients, listening to their requirements is vitally important. Understanding what more they want from their Porsche, is it track stability or more power? Is it enhanced road performance with suspension and brake upgrades?
These are just a few of the personal preferences our expert team will discuss with you, but for more detailed information or to initiate a conversation, simply give us a call on 01865 331234 or email the team at projects@autofarm.co.uk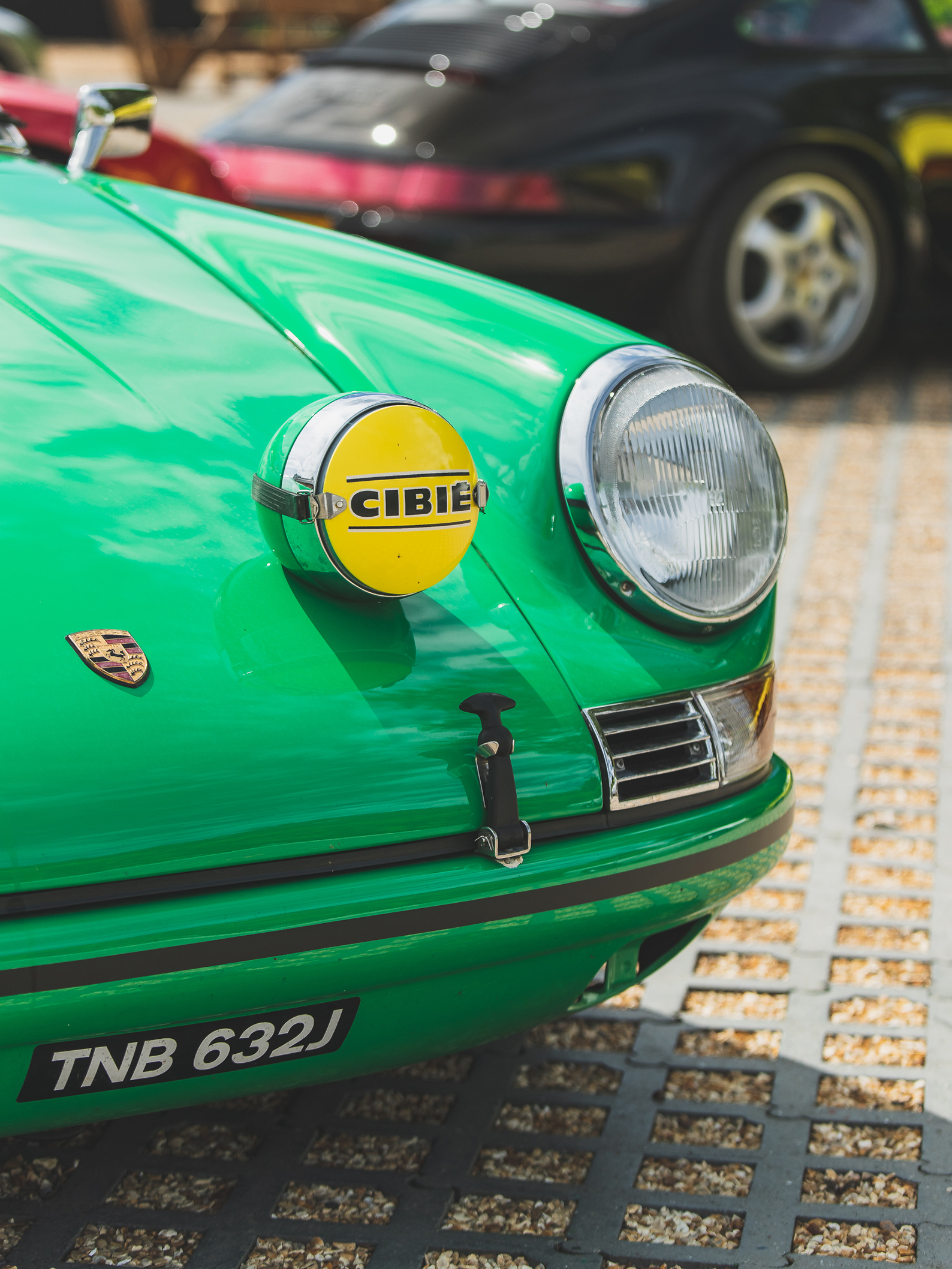 Geometry + Chassis Tuning
Porsche have developed the suspension to give you optimum driving pleasure and performance but without regular checks and the necessary adjustments, there is no way of maintaining this. You've already realised the benefits of regular servicing but have you considered your vehicles stability and road traction.
We have a full laser alignment geometry rig for setting up your cars suspension and we're confident we can sort the right setting for you. Whether it be a fast road setting or set for extreme track use, simply get in touch with our workshop team by calling 01865 331234 or you can email us at workshop@autofarm.co.uk
Restorations
Restorations are something that Autofarm take great pride in. We work with the client on setting the parameters of the build, establishing a direction and then ensuring every element is documented and shared with the owner.
Whether it's a bare-metal restoration, a 911 backdate, or maybe you wish to transform your 996 or 997 with a bespoke design. We have the expertise to bring your bespoke vision to life, simply give us a call on 01865 331234 or email the team at projects@autofarm.co.uk
Underbody Protection & Detailing
If you drive your Porsche regularly, then it is feasible it's collected a considerable volume of mud and dirt on its travels. Over time, this debris can cause damage to the under-body and eventually even corrosion.
Mud and dirt can trap moisture for longer periods as well as road salt. These elements, compacted with the abrasive nature of mud, are potentially the start of corrosion in the future. At Autofarm, we offer a very effective protection process that is essentially split into two areas, deep cleaning followed by a protection treatment.
Our valeting and detailing staff are fully trained to ensure that your vehicle can be transformed to a concours finish that also protects and seals it from the British roads.
For more detailed information, please get in touch with our workshop team by calling 01865 331234 or you can email us at workshop@autofarm.co.uk
In addition, you can view the process by watching our Youtube video. Click Here: